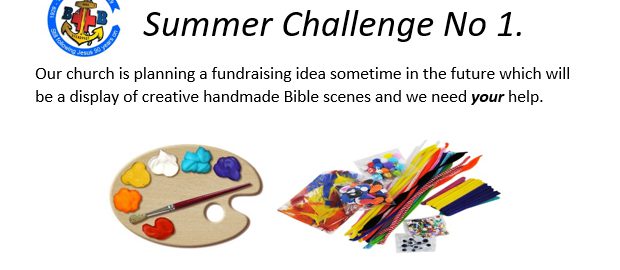 Over the coming months we will be issuing some challenges for you to help you through those quiet Fri evenings. Our church is planning a fundraising idea sometime in the future which will be a display of creative handmade Bible scenes and we need your help.
Choose a Bible story and read it carefully, or for younger children listen to it carefully.
Make a model of the story using any type of craft materials.
Make a sign for your model with your name, age, name of the story, the Bible passage it is from and why you choose that story.
If possible send a photo of it to susan.marshall51@btinternet.com or Facebook messenger to Susan Marshall (Lego family profile pic).  This is so we can get a record of which stories and crafts have been chosen.
Find somewhere very safe to store your model until final plans are arranges later in the year.